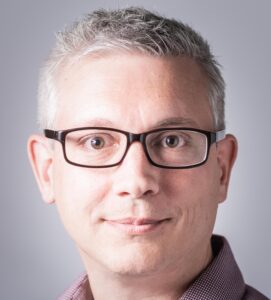 Attributes
A lifelong enthusiast of lighting and sound technology, I've been lighting shows and setting up PA systems since childhood. I've worked on over 50 theatre shows, and have sound-engineered live events, from weddings to festivals, for around 30 years. I've done gigs in halls, theatres, fields, churches, car parks, greens and barns.
If you hire me, I like to take a supportive and pragmatic approach to delivering your wishes. You can see that in my Facebook reviews and Google reviews. I think professionalism is important – you don't want a bad attitude to take the shine off your event.
Having 'all the gear' is no good if I've got no idea how to use it! With a degree in electronic and communication engineering, I've got a decent background in what's going on inside all those black boxes. Sometimes, it helps fix problems faster and get the job done better.
So, those first three things (experience, good attitude and know-how) are what I think you should look for in any engineer you hire.
Working Style as a Sound Engineer
I take care with my equipment so that it's reliable and looks the part. Whilst I'm operating at the small end of the market when it comes to sound and lighting providers, much of my equipment (Allen & Heath sound desks, Sennheiser microphones etc.) is of the same grade as bigger operators.
Part of the time I work delivering the whole package (labour and equipment) and part of the time I work freelance (labour only). My event work is alongside my 'day job' working for an IT company on compliance/processes/management. That life is more on LinkedIn. I also freelance as a photographer, but only for stage and theatre work.
In general, I would say 'don't hire a DJ as a sound engineer'. However, I do know a few good sound engineers who are also DJs. I used to DJ in cheesy nightclubs and play to crowds of up to 1,000. I don't do that anymore, but it does give me empathy for the pressure you can feel if you're on stage and something goes wrong. I like to plan and prepare so that as much as possible goes right first time. Surprises and hiccups are an inherent part of live events, so I bring spare kit and have ways of rapidly overcoming problems, failures or unexpected requirements. If I can't fulfil a request, I'll explain why, and come up with alternatives.
Read a summary of the kind of events I support as a live sound engineer. It's probably also worth a mention that I have public liability insurance and an enhanced DBS (criminal record check) certificate. Details on demand.
Do get in touch for chat! My home patch is Exeter, Devon (UK).