Applications
I can work with you to live stream your event happening in Exeter or Devon.
Business presentations and webinars
Life events where some family can't attend
High quality Zoom calls, instead of hoping for the best with your laptop!
Better than DIY
I'll bring you the following improvements, versus what you might do yourself:
Video lighting, for a natural look
High-definition Canon semi-pro video cameras, for a sharp image and correct colour
Multiple camera positions
Clear sound from professional microphones
Case Study #1 – Hilary Mantel at Sydney Writers' Festival
I was contacted by the staff of the Sydney Writers' Festival, as they wanted Dame Hilary Mantel to appear for a conversational session from the UK (May 2021). They used Zoom as the video calling platform. I arranged a temporary studio with lighting and a single camera. In order for Hilary to interact comfortably, a TV behind the camera carried the return video from Sydney. An adjacent speaker carried the voice feed from the compere.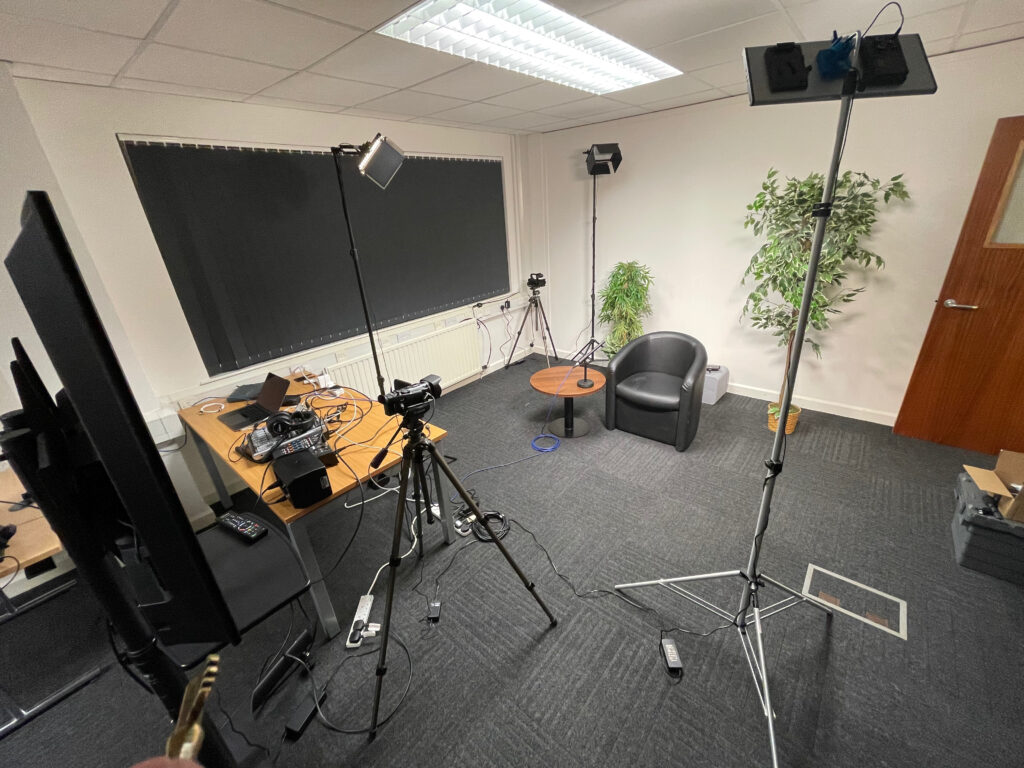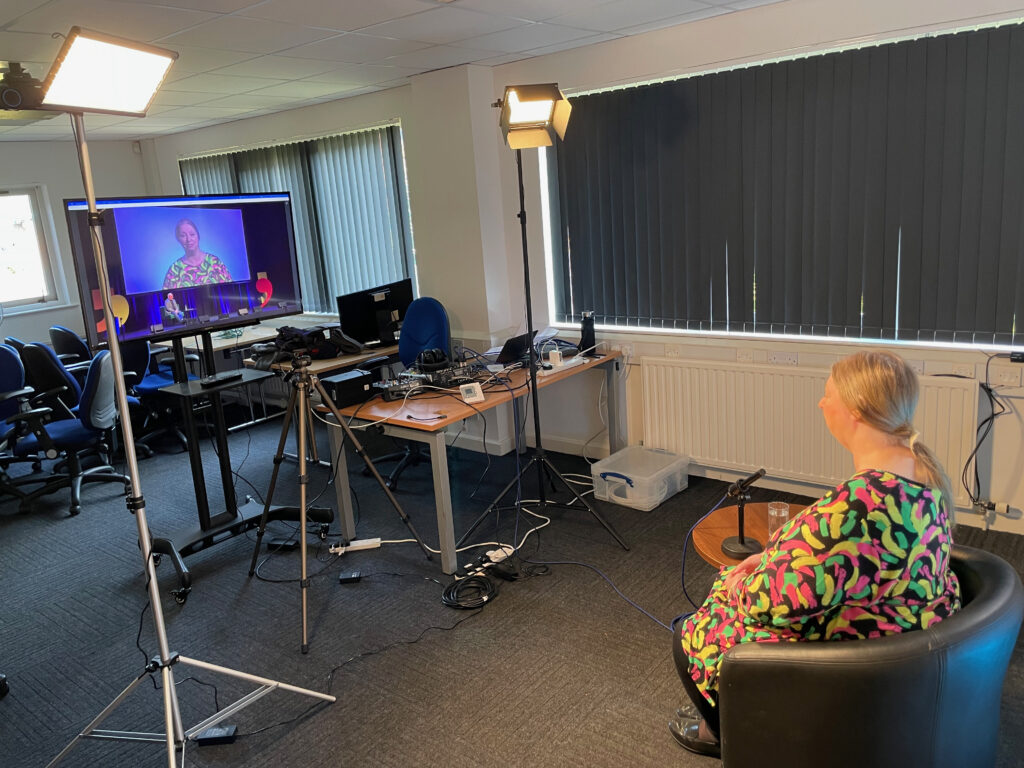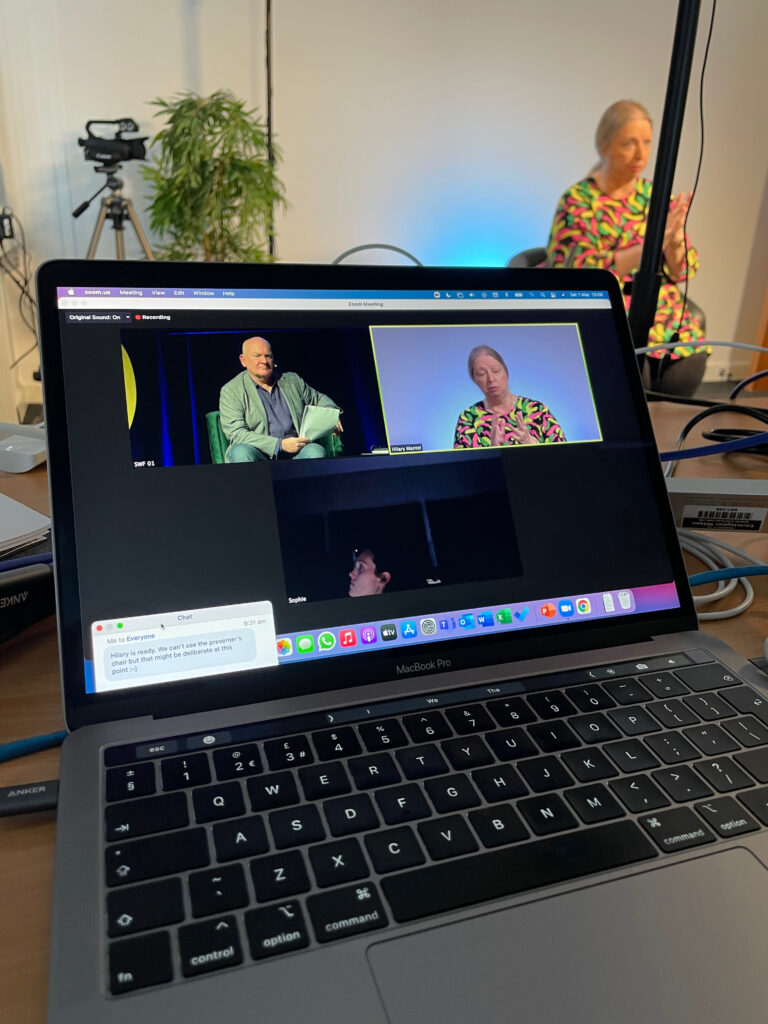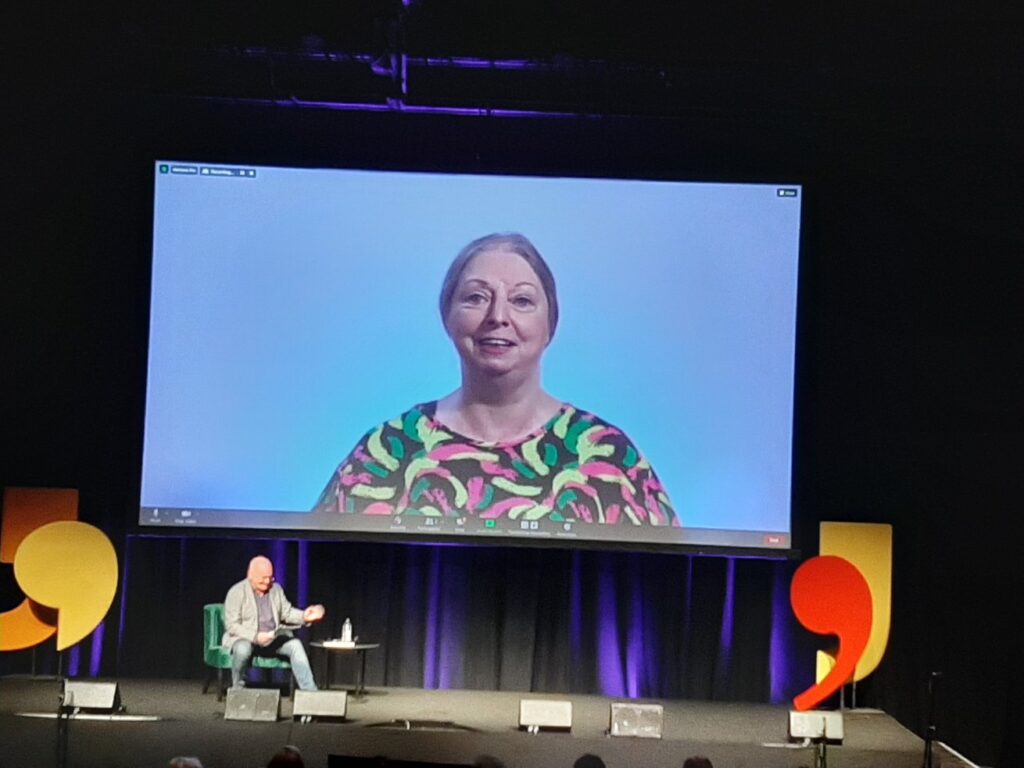 Because this talk had a large paying audience, I arranged the streaming rig to be fully redundant, i.e. any one part of it could fail and I'd be able to replace that part. I had a backup cellular internet connection on hand, too. The organisers published the audio recording.
Case Study #2 – Tech Exeter Live Stream
Tech Exeter hosted an informal 'fireside chat' style live stream from Kaleider Studios in Exeter.
Three Canon video cameras were used to get get different angles on the two hosts and two guests. Video lighting improved on the available light.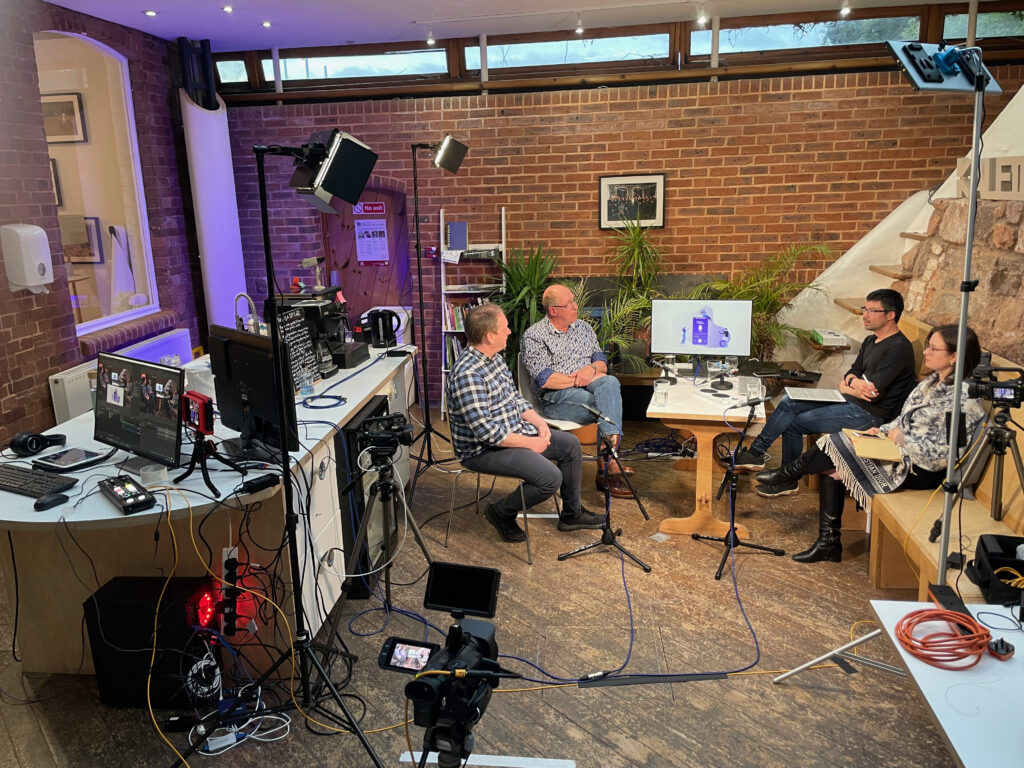 Each person had an AKG C391 microphone which was fed into a Behringer X Air 12 mixer with its automixer function enabled. This gives clear audio in panel discussion scenarios.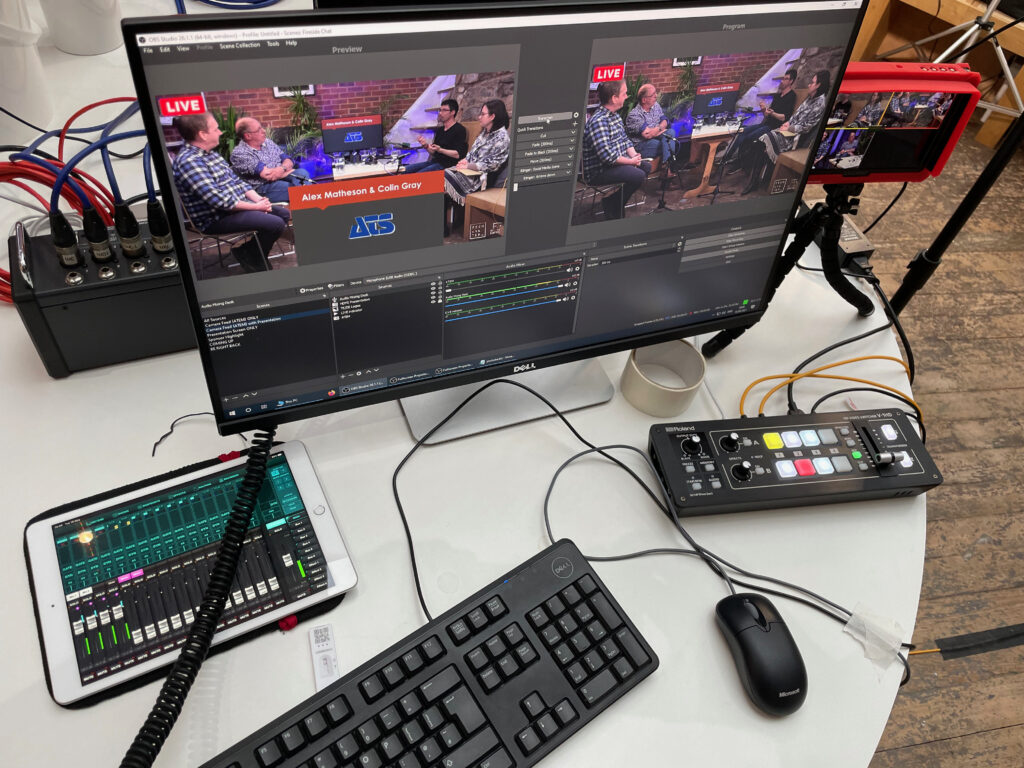 The three camera feeds were mixed in a Roland V-1HD video mixer before being fed into OBS for titling and further mixing with a feed of slides and recorded video. This in turn fed to YouTube for broadcast.
Case Study #3 – Tech Exeter Online Conference
See my post on the streaming setup for the Tech Exeter conference.
Case Study #4 – Christmas Get-Together for Dispersed Staff
This live stream had staff in the room and remote staff on a Microsoft Teams meeting. A bit of careful audio and video handling and everyone can see and hear each other.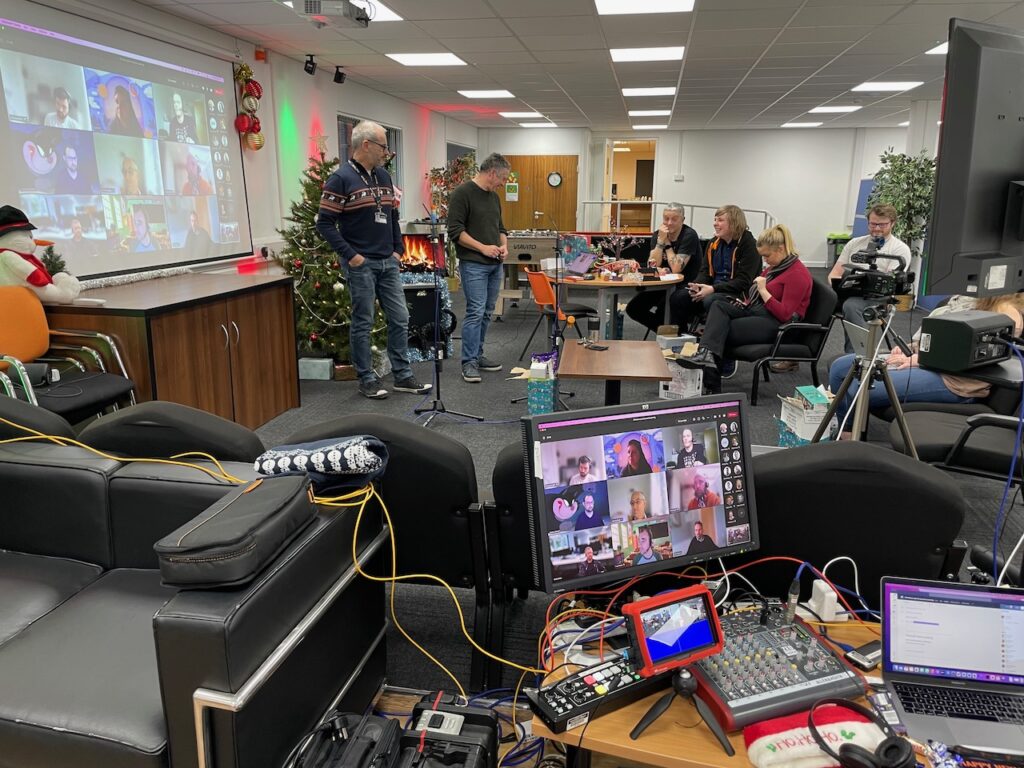 Stream Your Event
Talk to me about streaming your event from Exeter or Devon. I'll talk through what it would involve, and explain the practicalities.