I provide band PA in Devon for festivals, functions and wedding receptions. I have £5M of public liability insurance (PLI).
Band PA for Festival Stages
Festival stages require particular skills from the technical crew:
Good advance preparation
Adaptability, because things change, timings alter, and bands bring different gear
Fast changeovers, to maximise performance time
Experience, to get a good sound quickly
Manners and professionalism, to keep the artists happy
Endurance!
I provide a complete band PA solution including all sound equipment. I can provide lighting on top.
Festival stages often have very diverse artists. Consequently, I need to discuss your requirements before accepting a booking. However, most acts are likely to be fine unless they have very high stage volume (loud rock, metal etc.).
It's not a problem to feed DJ acts through the PA. However, it's not very practical for a DJ to play during a band changeover. This is because some of that time is needed to sound-check, and it can also make communication difficult.
My normal maximum is a four-way monitor mix for floor monitors (foldback). I can also provide in-ear monitor (IEM) mixes if the acts bring their own wired IEM earpieces or wireless IEM kits.
See also minimum and maximum event sizes. Get in touch for chat and a quote.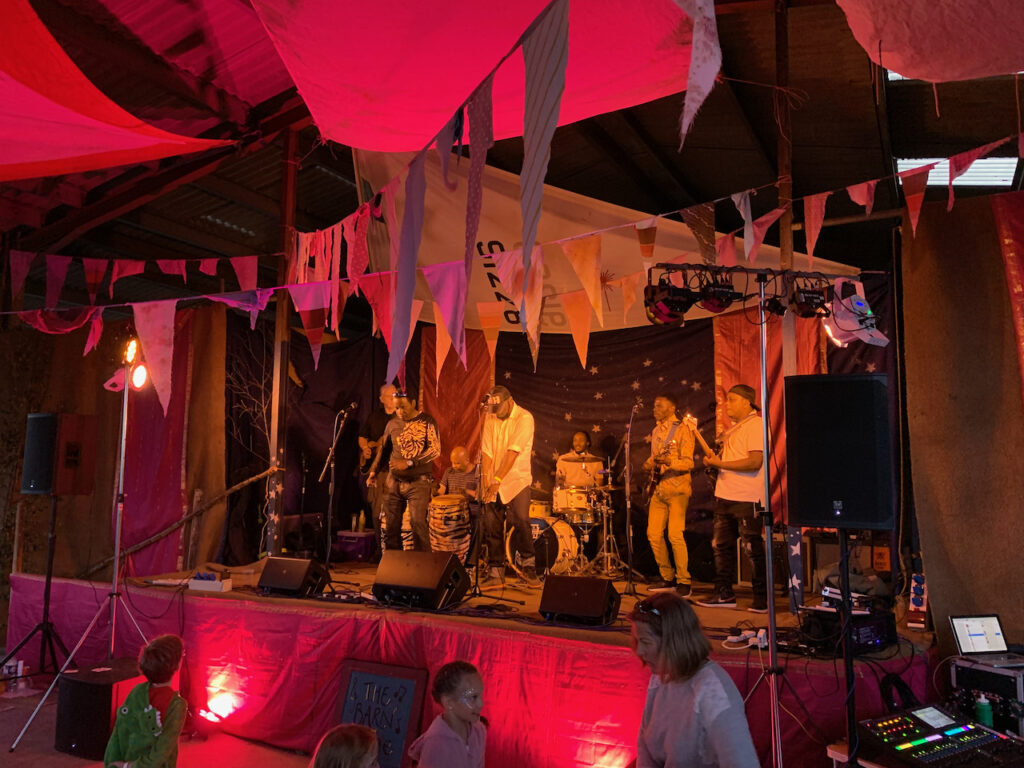 Band PA for Function Bands
The following requirements are critical for function bands:
Being reliable and efficient
Turning up on time and helping everyone keep to schedule
Communicating with the band and venue staff
Keeping up appearances for the sake of the event hosts
Getting a good mix so that everyone has a good time!
I work with some bands who just hire me in for their bigger gigs. I can also work with bands who are simply coming from out of the area and can't bring a PA rig with them.
See also minimum and maximum event sizes. I'd love to talk to you about your gig.
Wedding Receptions
Requirements for band PA for wedding receptions are similar to function bands.
I sometimes work directly for the bride and groom, most commonly because the reception includes performances by the family and guests. Other services can be combined, such as a PA system for speeches, lighting, disco sound, and projection.
Let's have a chat. See also minimum and maximum event sizes.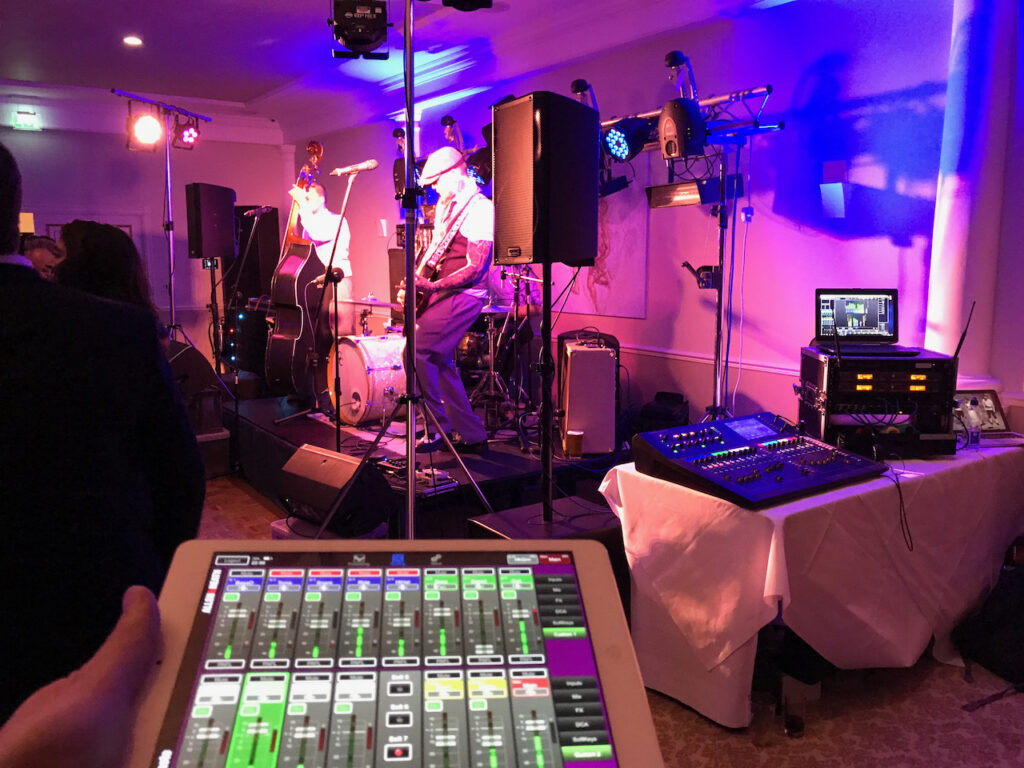 Choir Concerts
PA for choir concerts can turn out to be more involved than first expected. Often the wide performance area means good foldback is required. Since choirs often practice without a band, it can be a surprise how much amplification is required for the choir to match the live instruments.
If you're planning a choir concert and need a PA system, have a chat with me early on. I can provide free advice to help.