Festoon lighting gives a carnival feel to your garden party, your wedding reception marquee or a festival.
Watch the video below to see the look (shot after this party in Exeter, for privacy reasons!). Blue-green uplighting was used on the trees to complete the effect:
Here's one chain of lighting, with 100 bulbs: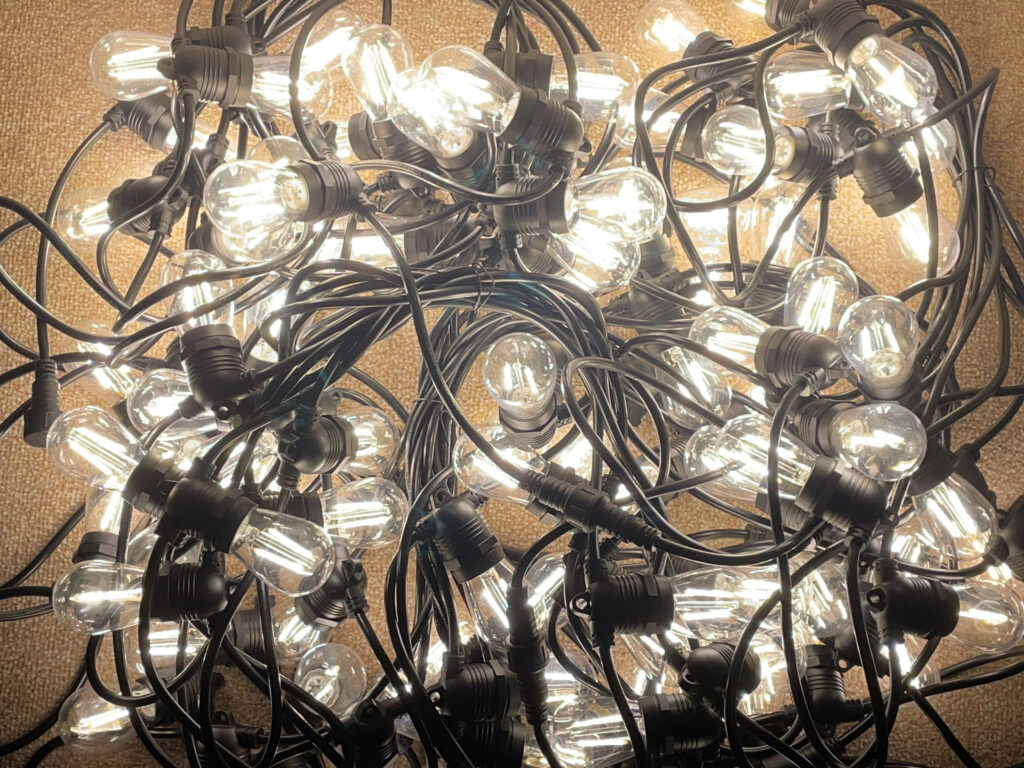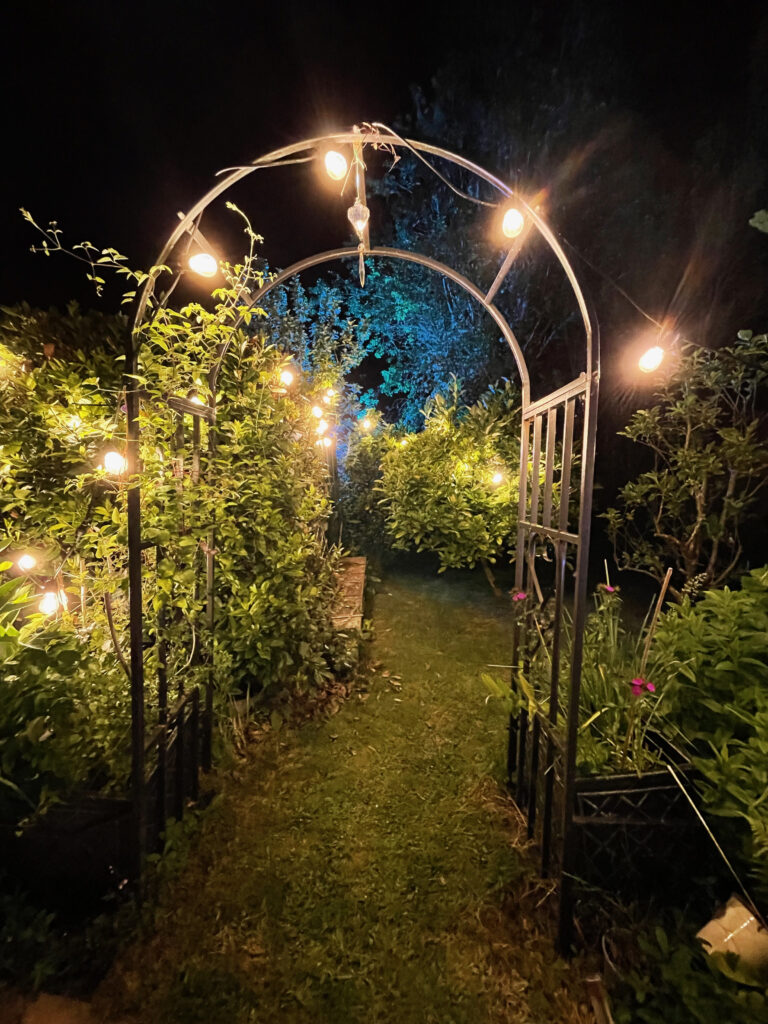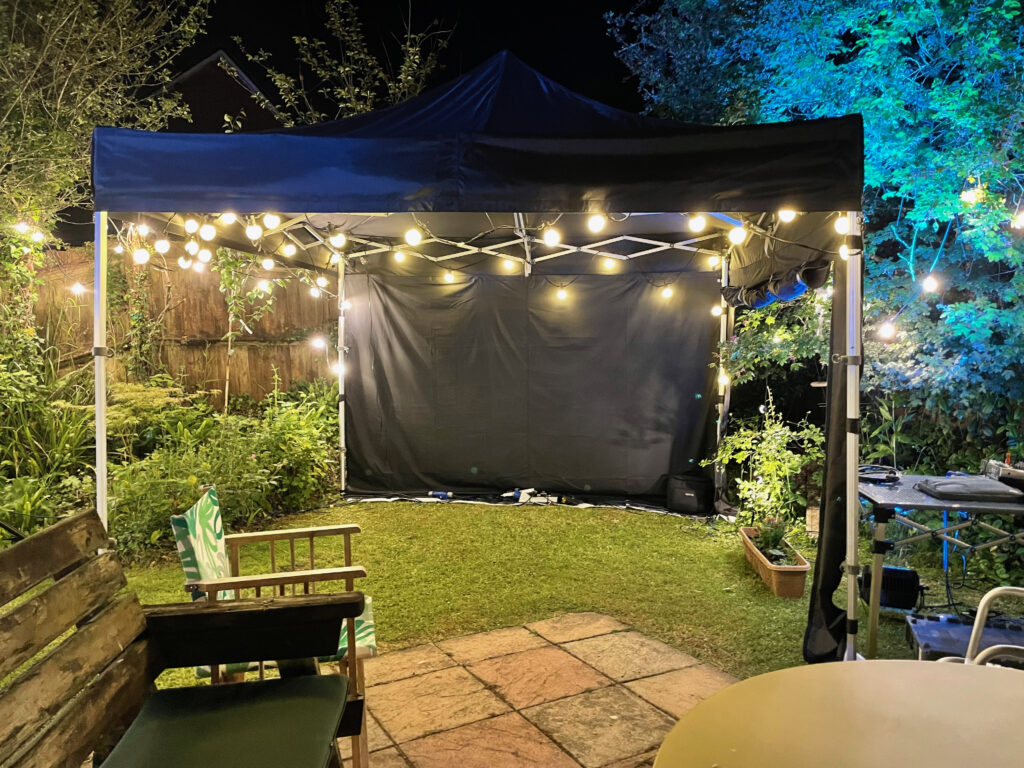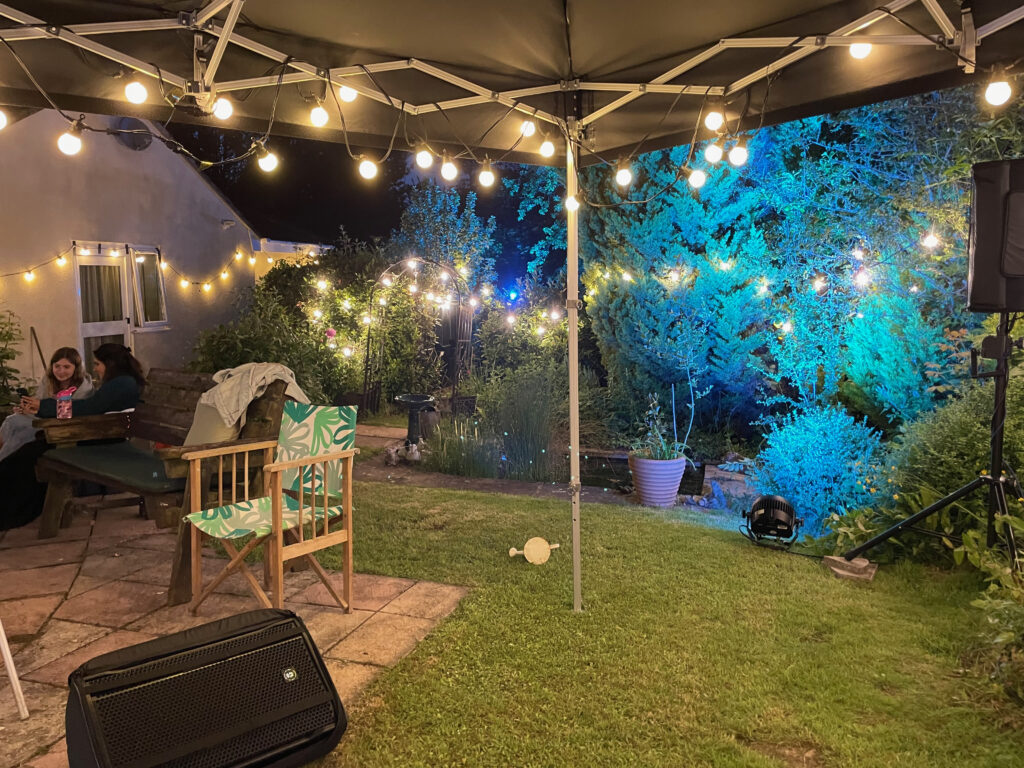 Contact me if you'd like festoon lighting for your event around Exeter or across Devon. I do a full range of tech services for events.