If you need PA hire in Devon for festivals and events, I'll be pleased to discuss and quote. I have £5M of public liability insurance (PLI).
PA Hire for Bands
I work with bands who don't own a PA system, or who prefer to hire in a larger PA system for more important gigs such as weddings and corporate functions.
I don't do dry-hire – I give an all-inclusive price for supply and operation. I'll have a chat about what you need and how you like to work, first.
I've worked with various acts and styles – I enjoy it all! Probably the only thing I don't do is heavy rock and metal. Any gig venue also has to have enough safe space for the system I would bring. Get in touch. See my other band PA page.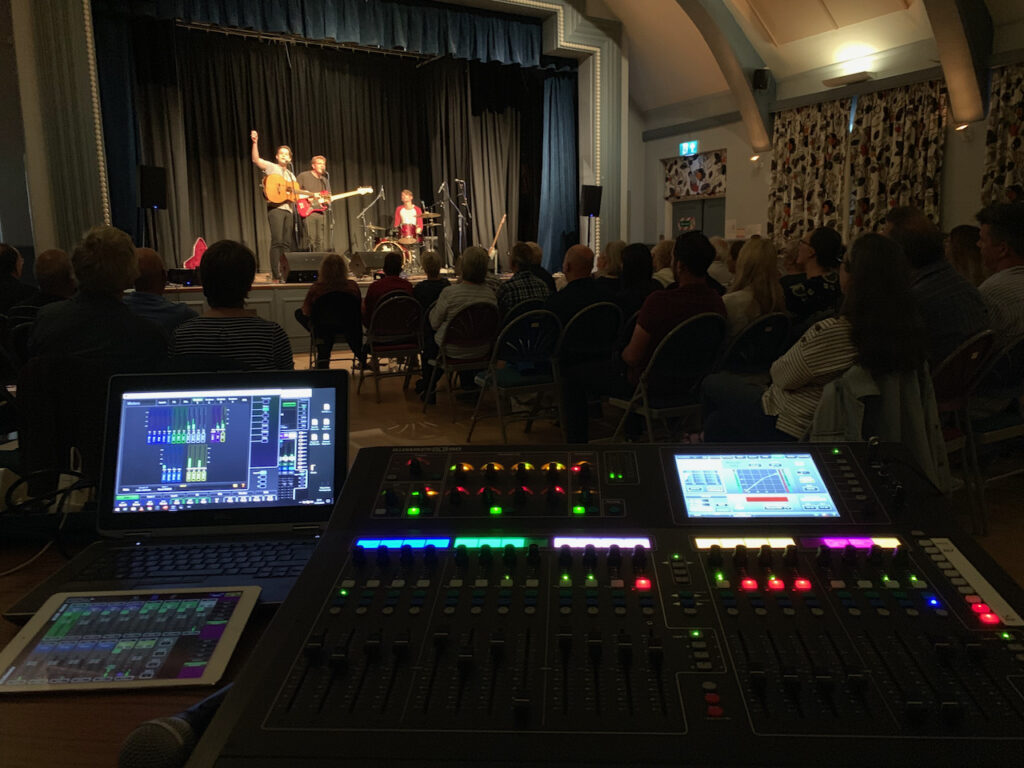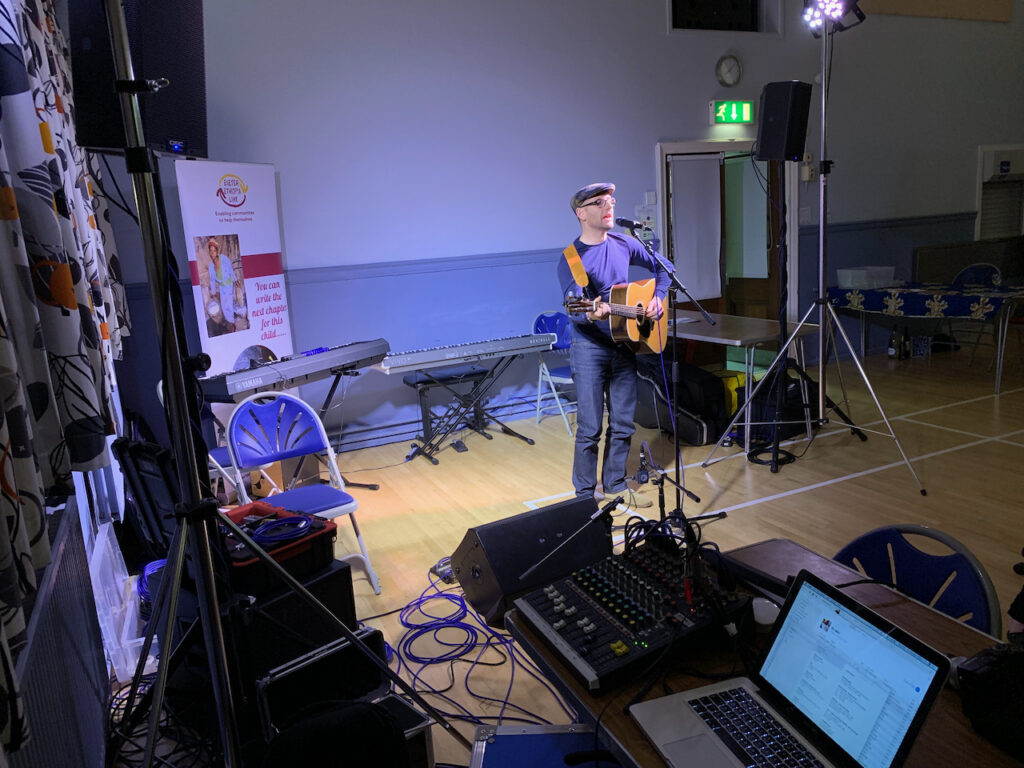 See also Minimum and Maximum Event Sizes
Sound Equipment for Discos
Are you a DJ with a gig, but no PA system? Maybe you're promoting a gig with multiple DJs, and you've got your venue, but you need sound and light to be sorted?
I'll bring a rig, get it set up nicely, and then stick around making sure everything's sounding great for the whole night. Contact me and we'll have a chat about your plans.
I also provide a fully-attended service for DIY wedding discos!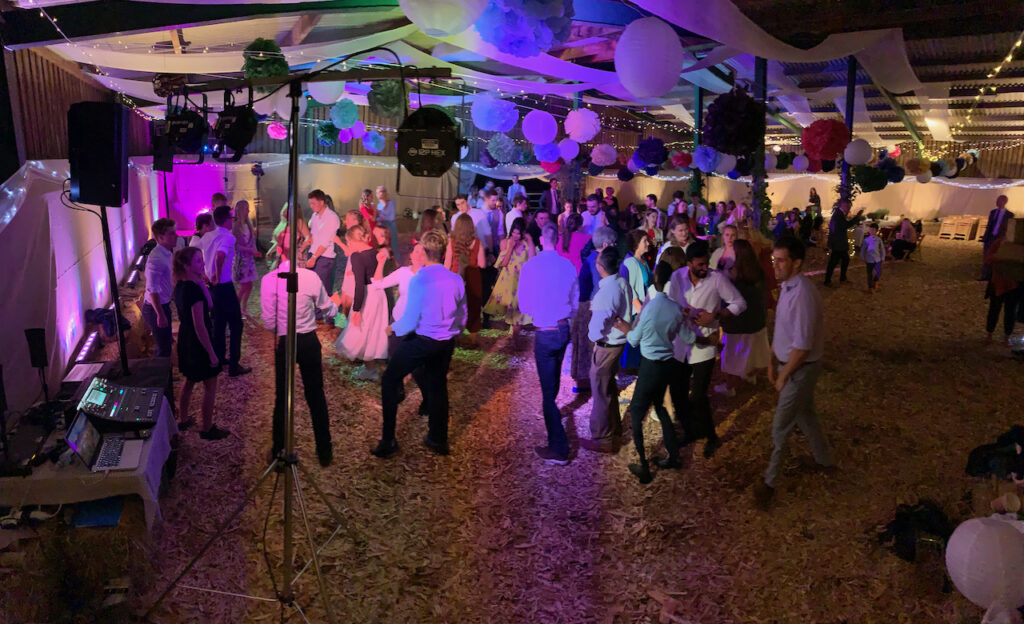 PA for Outdoor Events
I have worked on many outdoor charity fundraising events in South Devon. Outdoor events often require:
Coverage of a large area, for announcements and music
All-weather systems
Radio mics with a long range
I can advise on your event, what you might need, approaches that work best, and so on. I'm used to working with volunteers and people who are new to organising events.
I offer considerate terms and pricing for a certain number of charity jobs each year, provided that the majority of event organisers are unpaid. Contact me for a chat.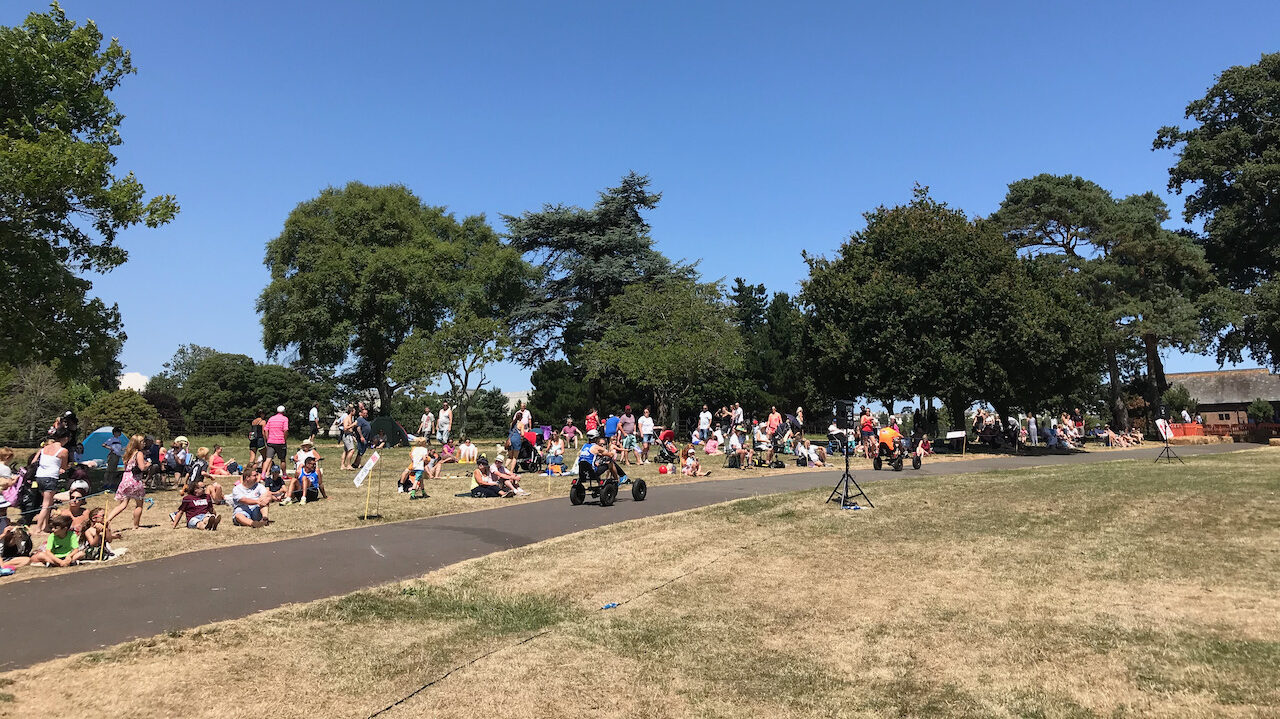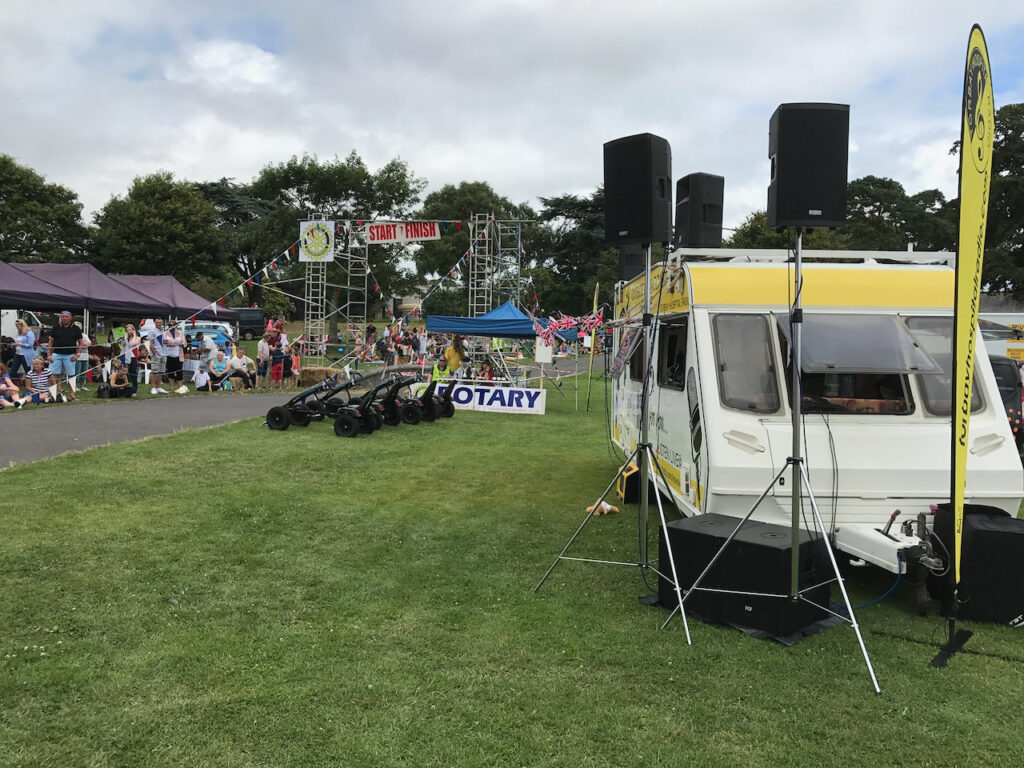 Can I help with your event? Let's have a chat.