Here are some things to look for if you're trying to establish if your Sennheiser e945 mic from eBay is fake or genuine. It could be hard to tell from the listing photos, and beware anyone using stock photos for a used item.
Warning signs also include low 'Buy It Now' prices, and sellers with little or no feedback selling several of these mics at one time. However, people who've been caught out buying a fake may try and disguise their error by trying to re-sell a fake at the normal price for a genuine item.
Click my photos to see larger versions of one of my genuine mics next to a fake I returned.
The only thing inconsistent between my two genuine samples of this mic were the markings on the white identity stickers on the capsule.
The bag zip thing is the easiest to spot if you've only got poor photos to go on, but I'm not sure this is 100% consistent.


Real
Fake
Sound quality
Rich, full, clear
Lack of bass

Mass
c. 360g (to spec)
c. 330g
Body texture
Smooth
Fine ribs
Fixing screw on body
Nearly flush
Recessed
Branding paint
Slightly pearlescent
Pure gloss, may have
rough edges
XLR socket
Easy to use
Has WEEE symbol
(wheely bin)
Stiff to remove plug
No WEEE symbol
Mic bag
Zip on top front
(although not always)
Embossed paint logo
Zip on edge
Thin paint logo
Mic clip
Textured inside
Smooth inside
Capsule
Sennheiser logo
in plastic
No logo in plastic
Various differences
(see photos)
Mic basket colour
Soft blue
Cyan-grey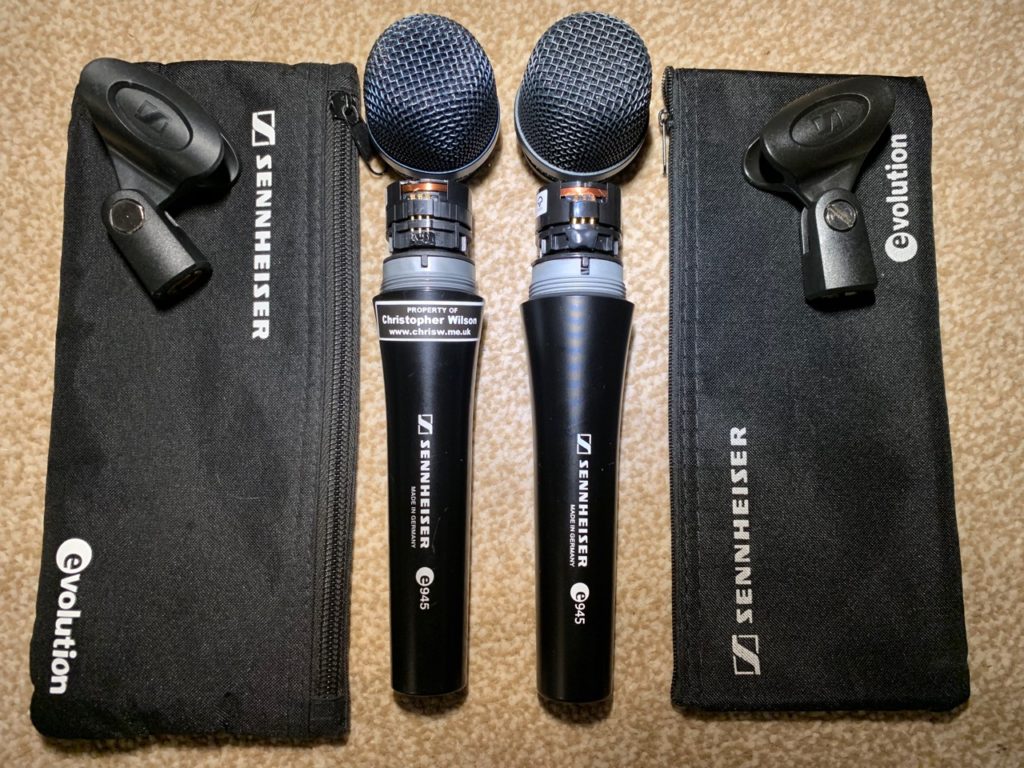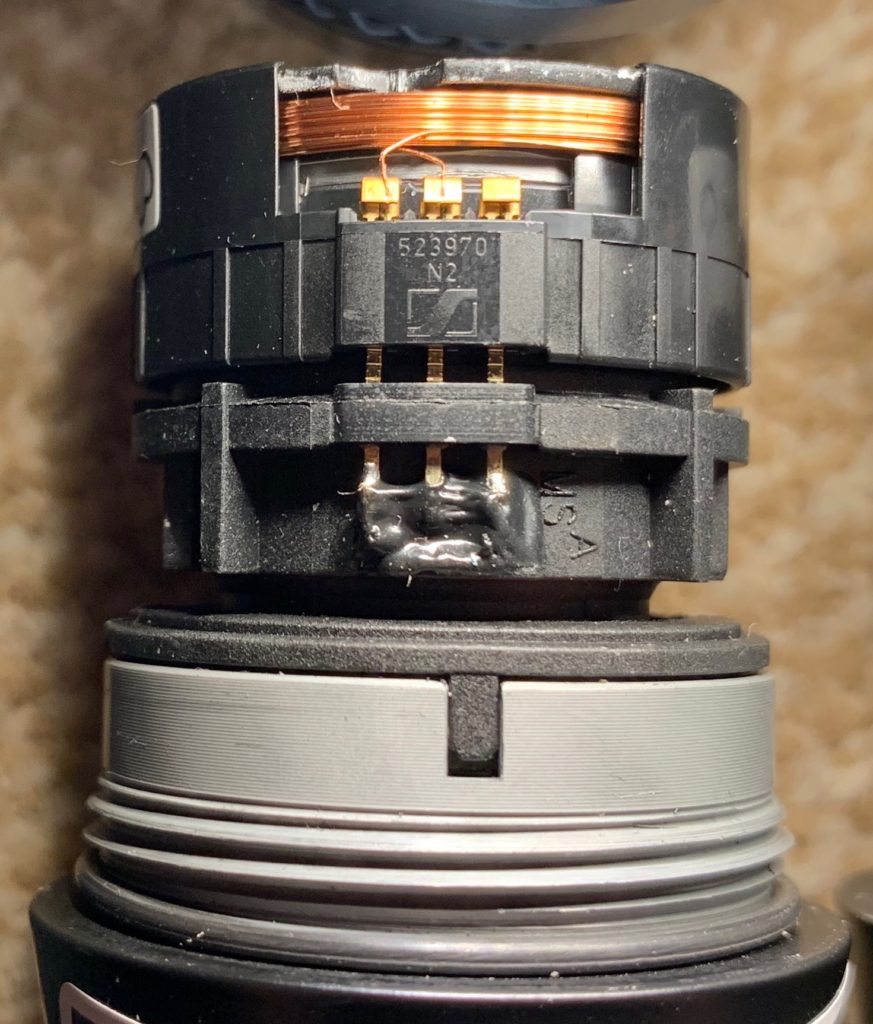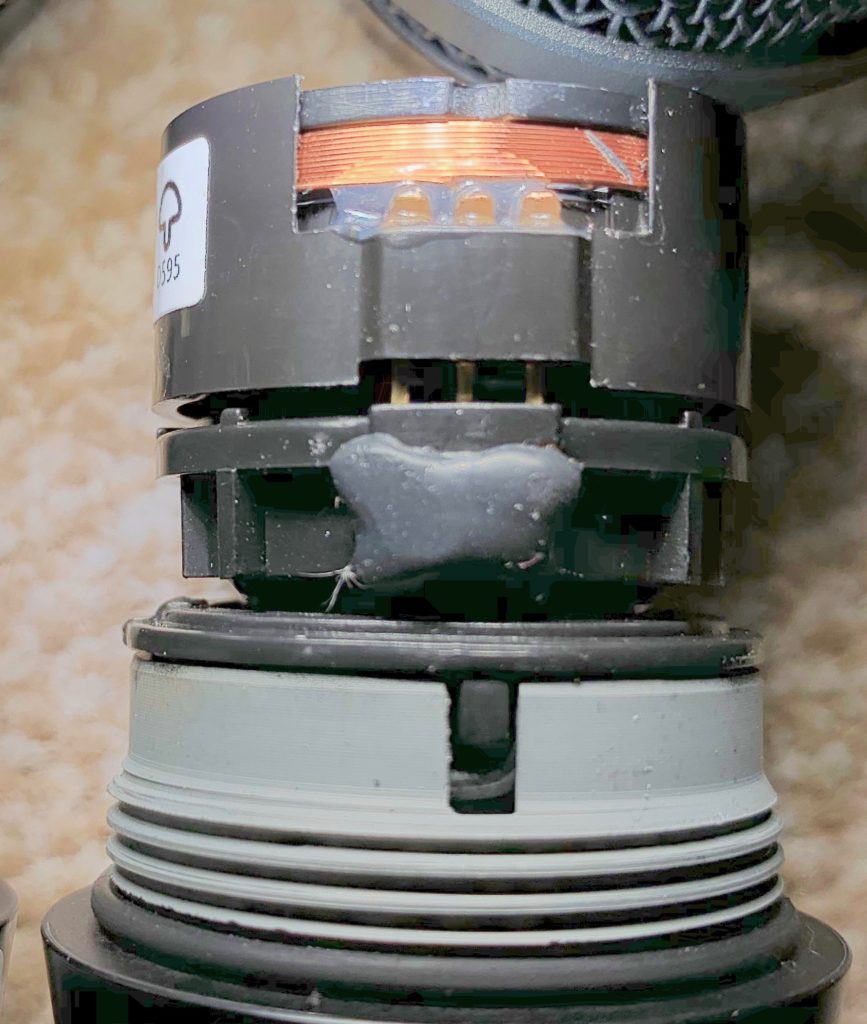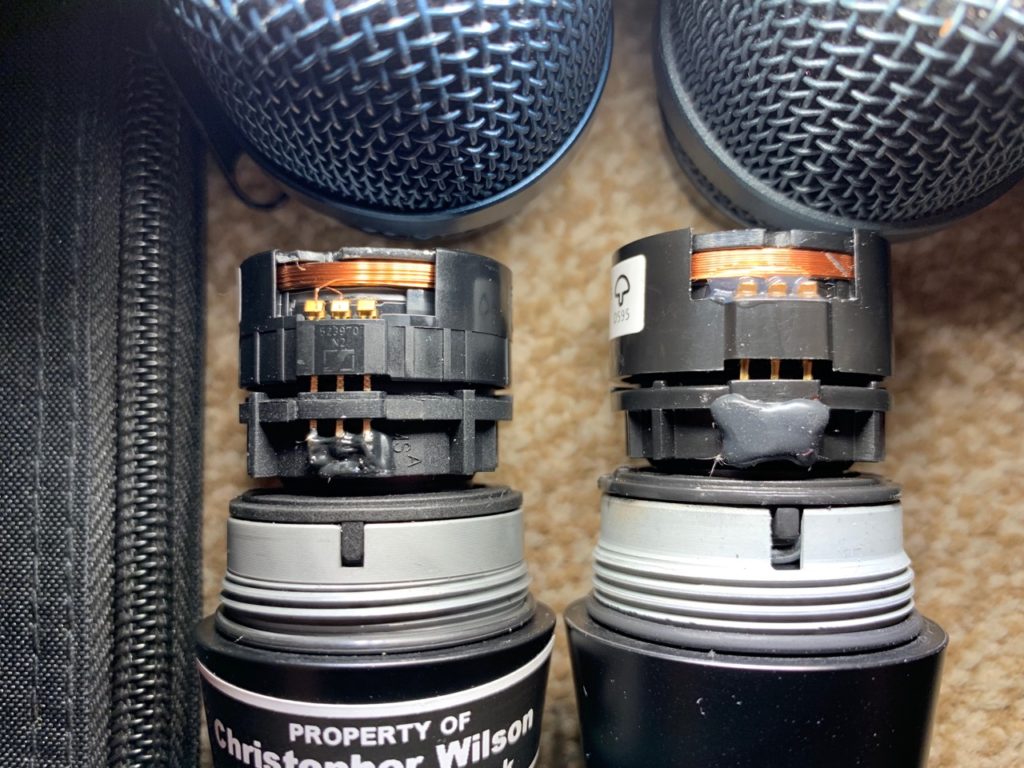 Branding
Sennheiser updated their logo in 2017. The packaging and mic should match one of the logos exactly. If it doesn't, be suspicious.
See 1000 Logos for images of the Sennheiser branding.
Older e945s have the Sennheiser logo the same way up as the other writing. Newer ones have it the right way up when the mic is standing on its socket.


Recourse & Solutions
In fairness to PayPal and eBay, you should be able to conduct a return and/or get your money back. Sometimes PayPal disputes end in your behaviour by default when the seller doesn't respond to a challenge, but that causes a delay.
I fear some dodgy sellers repeatedly resurface with new accounts (but zero feedback).
Of course, you could change where you buy, and stick to new/ex-demo purchases from main dealers. However, I've bought good, legitimate mics on eBay at 30-60% less than the new price. Be cautious (or bid low) on equipment that doesn't look cared for. Check a seller's feedback. Look at the seller's other items to establish whether they look like a bona fide private seller or a credible dealer.